REPUTATION
Haynes Ambulance is a highly reputable EMS provider, serving Central Alabama for more than 40 years.  As the largest family owned and operated EMS provider in the state of Alabama, our success record is unsurpassed. Our coverage area spans a massive 4,000 square miles and we provide necessary and  much needed emergency medical services to approximately 425,000 citizens in their times of need.
DEPENDABILITY
We also protect our coverage area from the sky with the use of our Life Flight helicopter. Life Flight is "auto activated" simultaneously with our ground EMS unit when specific criteria is met according to air medical industry standards and directed by our EMD certified communication specialist. This process promotes optimal outcomes and the highest level of patient care available to the entire population of our coverage area, including residents and travelers. "When every minute counts, call on Haynes Ambulance"
QUALITY
We provide high quality patient care and exceptionally quick response times with the use of one of our 40 ambulances staffed with 2 of 200+ highly trained and skilled employees. We also have 12 special response vehicles readily available throughout our coverage area that are staffed with a member of our management team, equipped and ready to respond to any call where they may be of assistance to the citizens or ambulance crews.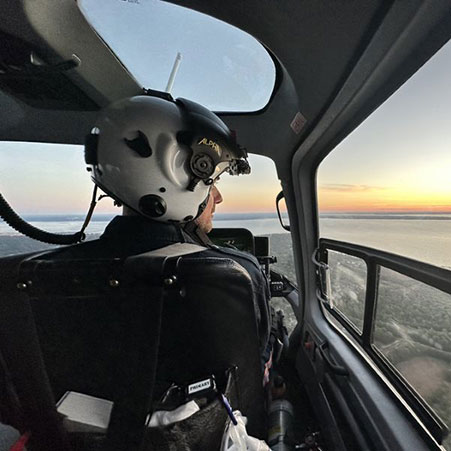 Who are We?
Haynes Ambulance of Alabama has a proven clinical tract record that spans over 45 years for providing quality emergency medical services to the citizens of Alabama. We are proud to stand behind our reputation of providing medical care and treatment for anyone in need.
About Haynes
Haynes provides Paramedic services 24 hours a day to handle all of your emergency and non-emergency needs. Follow the links below to learn more about the unique services that we can provide.
Life Flight Membership Program
Emergency Services
Haynes provides emergency ambulance services for the Montgomery, Elmore, Pike, and Tallapoosa counties of Alabama. We have qualified Advanced Life Support Paramedics ready to respond to any emergency medical situation. Haynes Ambulance has the capability to meet the needs of a wide range of customers. Remember, "When every minute counts, call on Haynes Ambulance".
Non-Emergency Services
This is provided for non-emergency and inter-facility transports that are considered medically necessary and non-emergent, such as trips to and from a variety of treatment centers (i.e., dialysis, cancer treatment, physical therapy, and/or outpatient clinics).  
Critical Care Transports
Recently we have expanded the available services that we are able to provide. With this addition of the Critical Care Team we are able to provide a higher level of care with advanced equipment and knowledge of our Critical Care Paramedics. This approach allows us to provide continuous care for critical patients even during transportation between facilities.
Stand-by Events
Our primary focus is providing on-site Emergency Medical Services to customers that are hosting large or high risk events. We custom design Emergency Medical Services that meet the needs of the customer. These can include but are not limited to: dedicated ALS/ BLS unit, medical command, specialized response units, bicycle medics, and first aid stations. No event is too big or too small when you have Haynes Ambulance at your side.
Life Flight Membership Program
HAYNES LIFE FLIGHT team can transport patients to the most appropriate facility while providing a higher level of medical care. Our aircraft responds with highly specialized critical care medical equipment and medications. The flight staff consists of a Critical Care Paramedic, Critical Care Nurse, and Rotor Wing Pilot. With this team of highly specialized professionals and equipment we are able to enhance the quality of life for our patients "when every minute counts!"
WHAT OUR CUSTOMERS ARE SAYING
Please pass on our thanks to the two competent personnel from Haynes Ambulance. They both exhibited a sense of urgency and competency. They were also very considerate and understanding, making me feel more comfortable in this crisis.
Your medics not only did "their job" but went way beyond the call of duty to offer comfort and support to me and my wife. It is so refreshing to come across people that not only are dedicated to saving lives, but do their job with such love and compassion.
Montgomery Branch
Montgomery
2530 East 5th Street
Montgomery AL, 36107
 334-265-1208
Pike Road Station
Pike Road Station – 3427 Wallahatchie Road, Pike Road, Alabama 36064
Wetumpka Station
Haynes Life Flight
Billing Offices
545 Hospital Drive, Wetumpka, Alabama 36092
Independence Station
Independence Station – 1903 County Road 40 West, Prattville, Alabama 36067
Pine Level Station
Pine Level Station – 1563 Highway 31 N., Prattville, Alabama 36066
Tallassee Branch
Tallassee
30 Gilmer Ave
Tallassee, Alabama 36078
 334-265-1208
Tallassee Station
Tallassee Station – 1524 Gilmer Ave., Tallassee, Alabama 36078
Elmore County Branch
Elmore County
510 Hospital Dr.
Wetumpka AL 36092
 334-514-7911
Elmore Station
Elmore Station – 1263 Hwy. 143, Elmore, Alabama 36025
Troy Branch
Troy
565 Luverne Hwy
Troy, AL 36081
 334-566-0518
Bullock Station
Bullock Station – 212 N. Baskin Street, Union Springs, Alabama 36089
Brundidge Station
Brundidge Station – 104 Gilmer Road, Brundidge, Alabama 36010
Opp Station
Opp Station – 104 N. Whaley Street, Opp, Alabama 36467
Lowndes Co Station
Lowndes Co Station – 64 Academy Ln Apt. A Hayneville, AL 36040
Tuskegee Station
Tuskegee Station – 301 Wright Street, Tuskegee, AL 36083
Montgomery Station
Montgomery Station – 1150 South Panama Street, Montgomery, AL 36107
Prattville Station
Prattville Station – 262 Interstate Commercial Park Loop, Prattville, AL 36066
Seale Station
Seale Station – 4731 Old Seale Highway, Seale, AL 36875
Ft. Mitchell Station
Ft. Mitchell Station – 807 Highway 165, Fort Mitchell, AL 36856
Phenix City Station
Phenix City Station – 625 8th Place, Phenix City, Alabama 36867
Troy Station
Haynes Life Flight, LLC
Troy Station – 109 Hospital Drive, Troy, Alabama 36081
Admin Offices
Admin Offices – 400 Interstate Park Drive, Suite 422, Montgomery, AL 36109